Finally! The freedom to practice medicine your way.
To create the trusted doctor-patient relationships that improve outcomes of care.
iDirectDoc COGNITIVE MOBILE TELEMEDICINE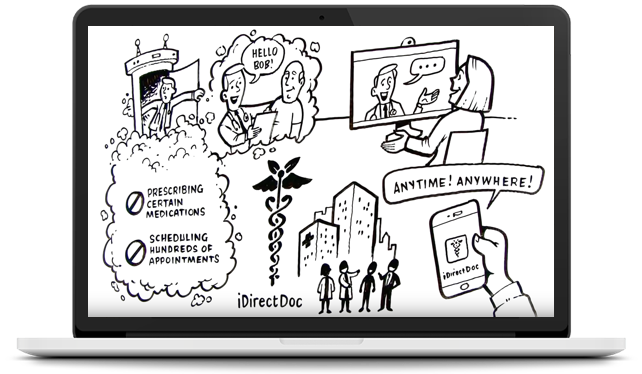 What makes us the nation's leading DPC telemedicine solution?
 iDirectDoc is a complete telemedicine solution exclusively for DPC physicians that's integrated with IBM Watson to offer artificial intelligence to improve patient care.
Our software platform supports the workflow of individual physicians and allows more time to build trusting, holistic relationships.
Our solution eliminates insurance bureaucracy, excess paperwork, unrealistic patient throughput expectations, and improves physician lifestyle.
iDirectDoc's software platform is designed to be intuitive, interactive, and all-inclusive. Both Doctors and patients can access records about previous visits, so care becomes truly collaborative.
iDirectDoc will be the 'connective tissue' that binds our system together. It places the patient and physician relationship at the forefront. It allows physicians to engage with patients routinely, minimizes barriers to accessing care, and supports our concept of the value of relationships between patients and their personal physicians being the factor that drives better healthcare.